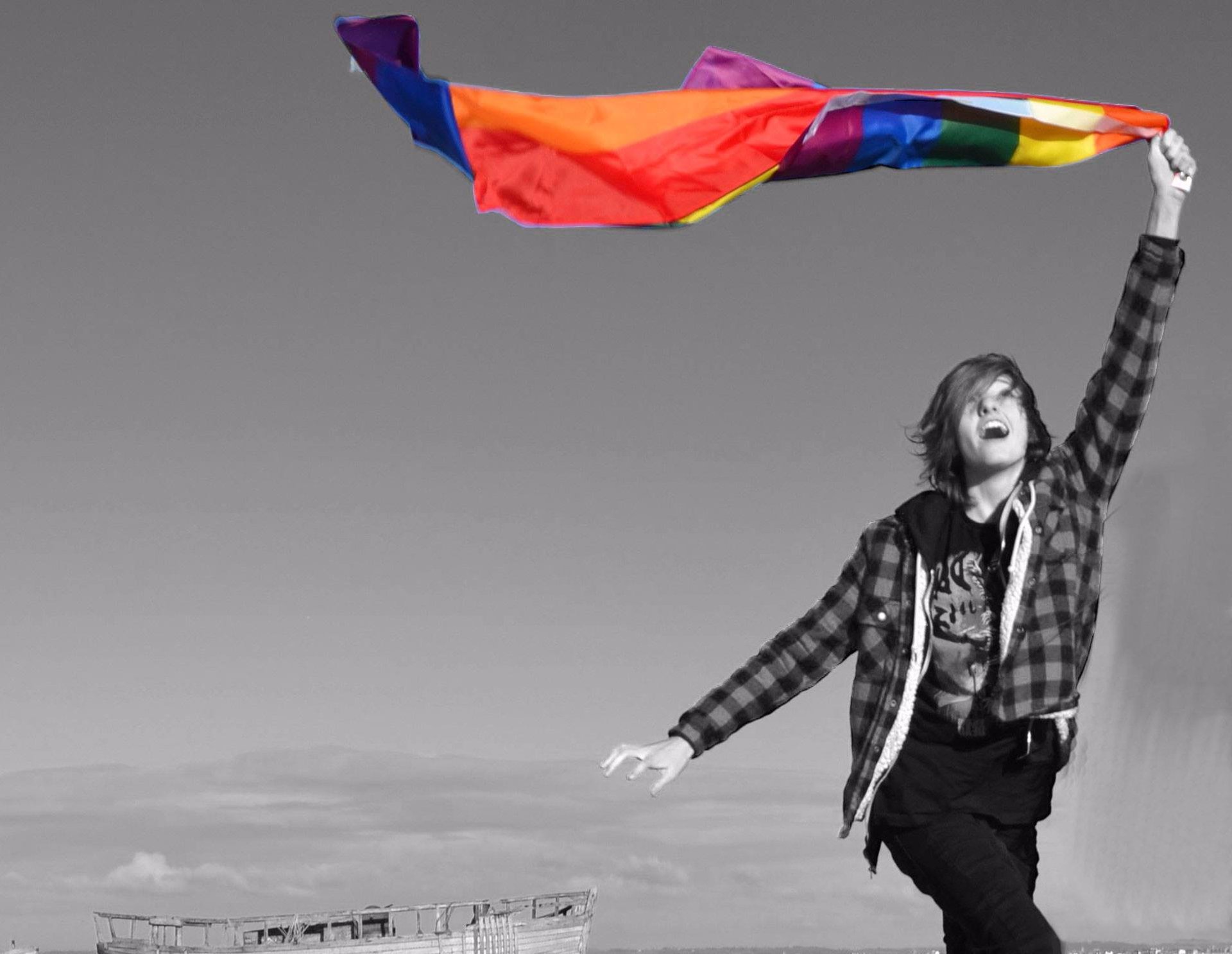 AN LGBT+ PLAY FOR YOUNG PEOPLE
Dulcie Peek-Pullman photographed by Emily Balham for Store Room Youth Theatre
DUNGENESS BY CHRIS THOMPSON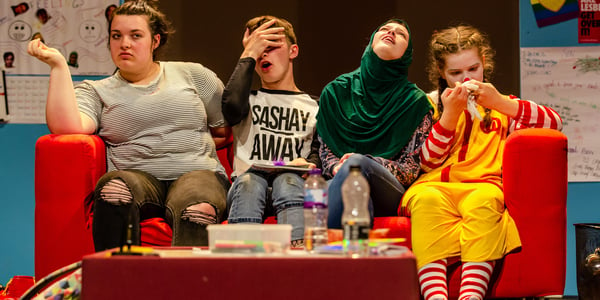 PACE Youth Theatre performing Dungeness
Loud, proud and no apology!
Dungeness is an LGBT+ play for young people. Originally commissioned by the National Theatre of Great Britain, the play has had nearly 100 productions across the UK, and is now available for performances internationally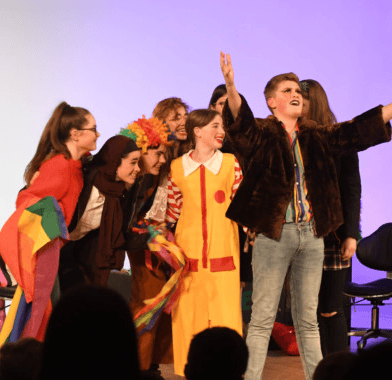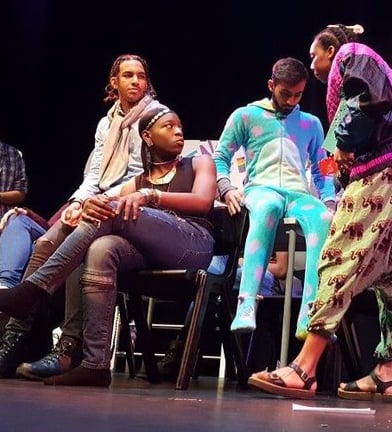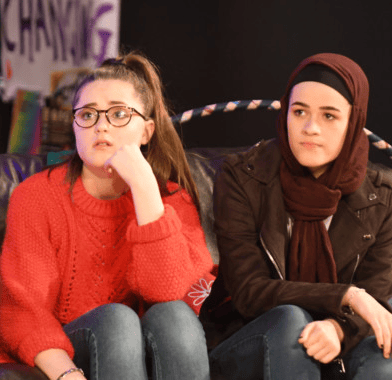 In a remote part of the UK, where nothing ever happens, a group of teenagers share a safe house for LGBT+ young people. The group must decide how they commemorate an attack that happened to LGBT+ people in a country far away. How do you take to the streets and protest if you're not ready to show the world who you are? Dungeness is a funny and uplifting play about being yourself. It has laugh out loud comedy, but it's moving too. The play contains a two minutes silence and ends with a raucous pride march: loud, proud, no apology!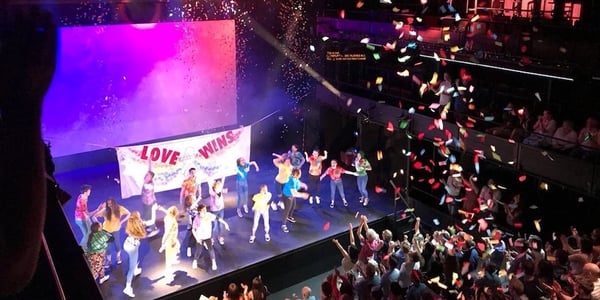 PACE Youth Theatre perform Dungeness at the National Theatre, London, UK.
Members of the Boaty Theatre Company

talk

about their experience of

performing Dungeness
Dungeness playwright Chris Thompson talks about his inspiration for

writing

the play and gives some advice and tips for

performing

the play
Here's what youth workers are saying about Dungeness
"At Soho Theatre on a Saturday night my students performed Dungeness by Chris Thompson. It was amazing. They were amazing. A career defining moment when a whole audience stands to commemorate the fight for LGBT+ rights and support the work of the young actors on stage. It was very emotional and a lot of people were visibly moved. A testament to the power of theatre...As a gay man who didn't feel comfortable enough to be out till his twenties seeing a play like this might have changed everything and I believe for some of those involved in this project it has." Spencer Wood
"Reading an extract of Dungeness by Chris Thompson in an actual LGBT+ youth centre was hilarious and inspiring. A gorgeous piece and helped prove young people can write as themselves and from their own experiences...Love having a cracking queer play to reference." Simon Marshall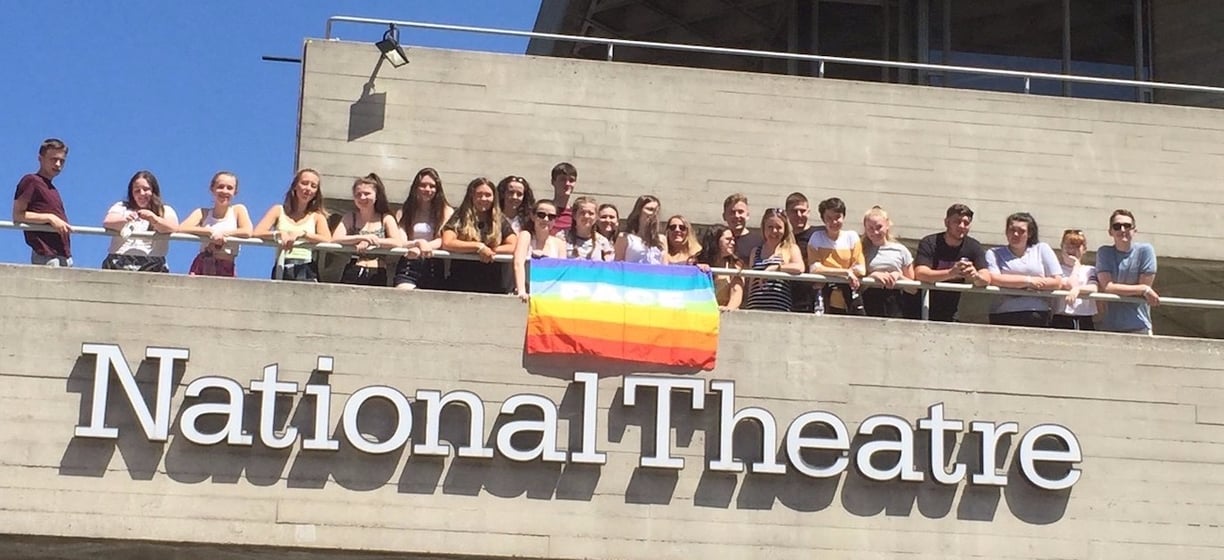 Perform Dungeness
We'd love you to perform Dungeness! The play is now available to be licensed internationally. Recommended age is 14+ but you can cut a couple of lines at your discretion, which will make it age appropriate for younger viewers. Contact Ikenna@independenttalent.com for requests.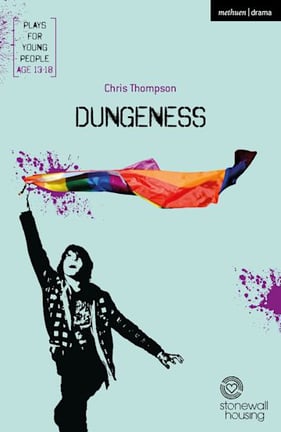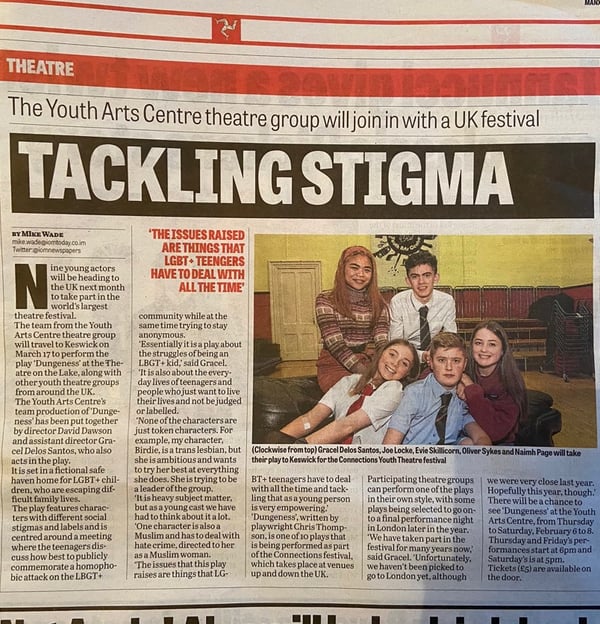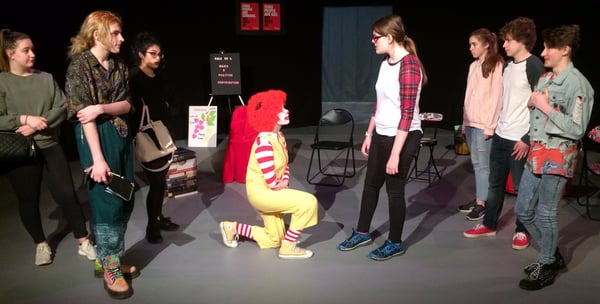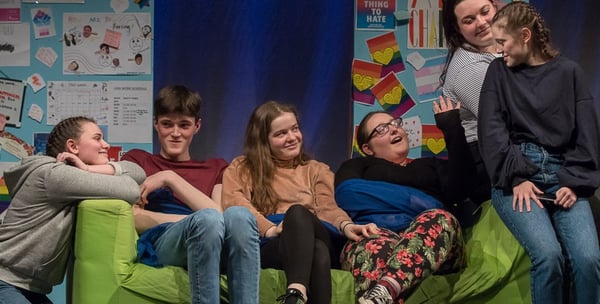 Is this you? Get in touch we'll credit your pics.
Welcome to Dungeness
JOIN THE COMMUNITY ONLINE!
There's a wonderful community of people around the world who have taken part in Dungeness. We love sharing your stories and experiences of the play on the official Dungeness social media platforms. If you see your pics up here and you want them credited or removed just give us a shout! @DungenessPlay #Dungeness
About the writer
"Thompson can write moments so tender and raw they make the audience gasp." The Sunday Times
Chris Thompson is an award winning playwright and screenwriter. His plays include 'Of Kith and Kin' (Bush Theatre and Sheffield Theatres, directed by Robert Hastie), 'Albion' (Bush Theatre, directed by Ria Parry) and 'Carthage' (Finborough Theatre).
Upcoming feature films: 'Burn' for Popcorn Films, 'Polly' starring Alan Cumming, dir. Douglas Keeve. 'Man and Fire' for Minor Apocalypse. 'The Cellist' for Midnight Choir.
Chris is an alumni of the 2018 Channel 4 Screenwriting Course. He currently has several original TV series in development with BBC Studios, Euston Film and TV, Fearless Minds and Clapperboard TV.
His play Carthage won the Pearson Playwriting Award and was nominated for Best New Play and Most Promising New Playwright in the OFFIE awards. The play extended its run and garnered critical acclaim. His play Albion won plaudits for its bold, hard hitting depiction of the far right on karaoke night and Of Kith and Kin was celebrated for its gripping portrayal of gay surrogacy, leading it to be described as "a triumph" and "possibly the best British gay themed play since My Night with Reg."
Chris has been commissioned by the National Theatre (UK), The Royal Court Theatre, the Bush Theatre, and the National Theatre of Peru. He was the Channel 4 Playwright in Residence at the Finborough Theatre in 2014.
He has led several of the writers groups at The Royal Court Theatre as well as the Bush Theatre's Emerging Writers Group.
In his previous career Chris was a social worker and over the course of twelve years worked in child protection, youth offending and young people's sexual health.
http://christhompsonwriter.com
hello@christhompsonwriter.com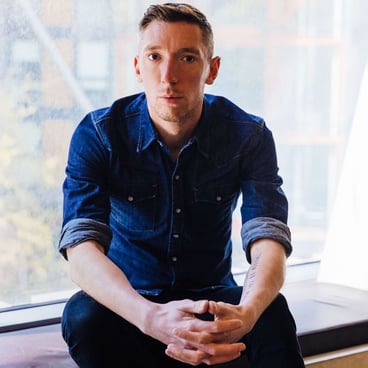 A percentage of all sales of the play text are donated to Stonewall Housing - helping to create safe spaces for LGBT+ people since 1983 - https://stonewallhousing.org